MyFunCards provides these features and
web search on your Homepage & New Tab
Check box to continue
Send FREE Ecards & Evites. Find FREE Printable Cards.
By clicking the button and installing the New Tab, I agree to the
EULA
and
Privacy Policy
.
Say Anything You Want with FREE eCards!
Choose from 100s of FREE and Unique eCards
Holiday eCard
Birthday Cards
Greeting Cards
Political Cards
Talking & Singing Cards
Invitations
Are you in the habit of buying overpriced cards at the pharmacy? Then to only get home and discover that there isn't a single stamp to be found in the house? If you need to send a card, the best solution would be to check out the hundreds of unique and FREE eCards available at MyFunCards™. MyFunCards™ is more than just a website with free cards to print or send by email. It's also a simple and FREE tool that installs on your browser, so you can access a whole universe of eCards in just a few clicks. Choose from a variety of free printable greeting cards, holiday cards, birthday cards, baby shower cards, care cards and more.
Get birthday eCards for all ages. MyFunCards™ has birthday cards to print free for child birthdays, over-the-hill birthdays and more. Pick from several varieties of unique and fun birthday cards:

Friend's Birthday: Be a good friend and send along some happy birthday wishes with birthday eCards sporting a friendship theme.


Over the Hill: Make fun of someone's old age (and wish them a happy birthday too) by sending him or her a funny over-the-hill e-card.


Belated Birthday: Better late than never. Make up for forgetting a birthday by sending one of these free belated printable birthday cards.


Feliz Cumpleaños: Free birthday cards in Spanish.


Kids Birthday: Brighten a child's day by wishing him or her a happy birthday with a fun eCard for kids.


For the Gals: Browse our collection of free birthday cards for her - from funny to serious - to find the perfect one to send along.


For the Guys: Looking to wish that special guy in your life a Happy Birthday? Choose from a variety of free eCards and find the perfect greeting.
Get festive with eCards for just about every holiday of the year. Find eCards for Thanksgiving, Christmas, Chanukah, and New Year's eCards. Plus find Valentine's Day eCards, Mother's Day and Father's Day eCards. With hundreds to choose from, it will be easy to send the special people you love a Free eCard…no matter what the occasion!
Find hundreds of memorable FREE greeting cards for practically every occasion you can imagine. Send congratulations cards, cards with funny kids quotes, cards for social causes, political eCards and more.

Congratulations: Congratulations are in order! Send along some good wishes with this variety of FREE eCards for all occasions.


Eco-Friendly: Help save Planet Earth by sending one of these fun and eco-friendly green e-cards!


Good Luck: It's your lucky day! Now you can choose from a variety of greeting e-cards that make saying good luck easy and fun.


Good-Bye: Saying good-bye to someone is always hard. No matter how you choose to say it, you can check out our collection of goodbye greeting cards.


Causes: Spread awareness about AIDS, breast cancer, climate change, and more with these free e-cards for good causes.


Kid Talk:Some things you just can't make up! Check out these adorable free eCards featuring real quotes from real kids!


Political: Whether you are a Republican, Democrat, Libertarian, Socialist or whatever, these political e-cards are sure to start some great debates.
Find FREE online invitations for all kinds of occasions. Get FREE printable party invitations, religious holiday and festival invitations, wedding invitations and more.


Liven up your greetings, birthday and holiday cards this year with eCards that talk and sing.



MyFunCards™ gives you more than just free eCards. You also get instant access to hundreds of free emoji with quick access to Motitags™.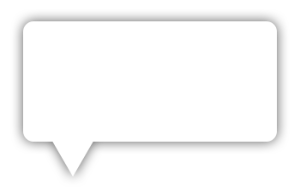 Don't forget to check
You will not be able to proceed unless
you check the box for MyFunCards
on your New Tab and Homepage